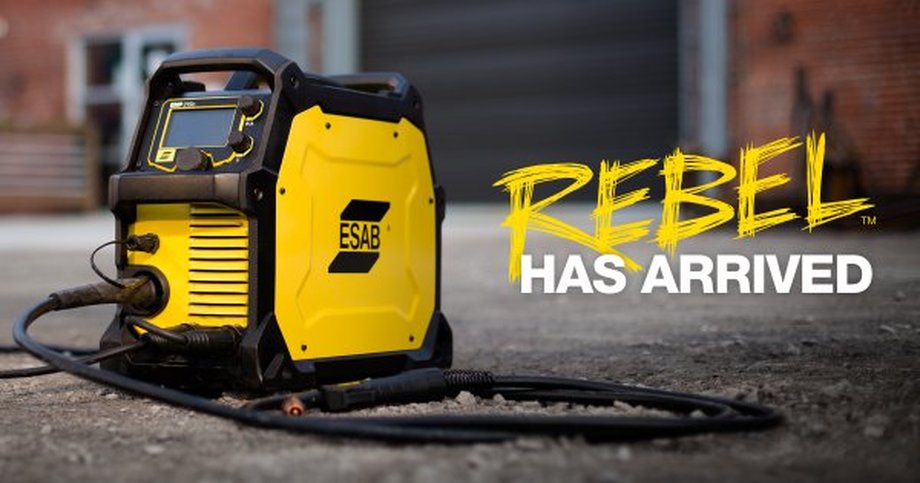 Features
True multi-process performance for best-in-class MIG, Flux-Cored, Stick, including 6010 Stick electrodes, and Lift TIG welding with Rebel EMP 215ic
Exclusive sMIG ("smart MIG") feature continuously learns and adapts to the operator's welding technique to provide a stable arc and superior, repeatable welds; increases productivity for the experienced welder, and reduces training time for novice welders
Innovative display has larger display screen and higher pixel density to provide a more clear view of the TFT screen than other light industrial welders; loaded with exclusive features: on-demand availability of the user's manual, listing of spare parts – all in multiple languages
Unique, five-handle roll cage industrial design and unibody steel construction in a lightweight, highly portable unit; 3-year handle-to-handle warranty
Rebel EMP 215ic comes ready-to-weld with professional-grade Tweco®Fusion™ MIG gun, electrode holder, earth clamp, TIG torch with accessories and Victor® gas regulator
A MACHINE THAT DOES IT ALL.
Many machines claim they're multi-process, but are little more than a MIG machine in disguise. Rebel is a true multi-process welder, which means whether you're welding MIG, Flux-Cored, Stick - even those tricky 6010 rods - or TIG, Rebel will perform like it was born to run that process.

READY FOR ANYTHING.
​You never know what welding process your next job will require, or what kind of input power you'll have available. That's why we've packed Rebel with the kinds of features that give you the flexibility to go anywhere and weld anything, so whether you have access to 120V or 230V power or even a generator, Rebel's got you covered.

THE TOTAL PACKAGE.
​It takes more than a machine to get up and welding. So when you buy a Rebel, you can expect all the equipment you need to get going - right out of the box - and from some of the best names in the industry.